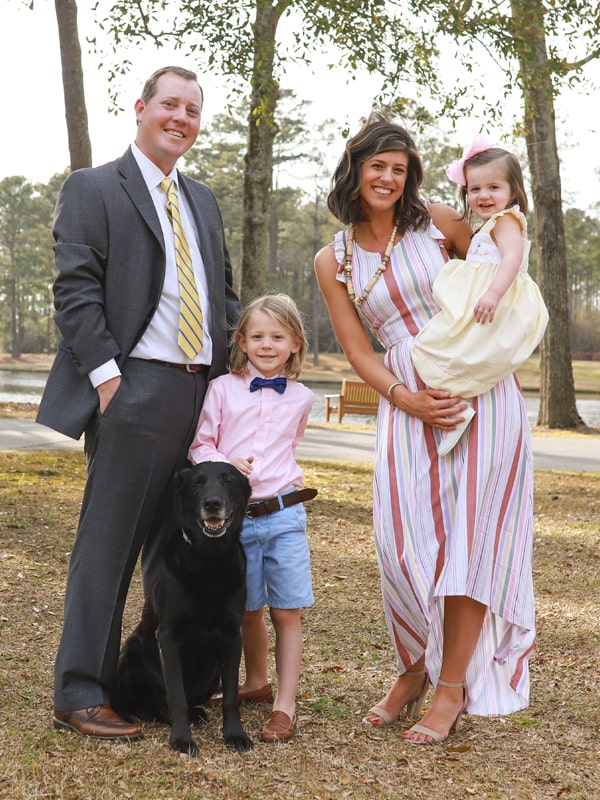 Realtor
Brooks was born to Walter and Sylvia Poole in December of 1984 at Carteret General Hospital in Morehead City, NC. At the time, his father owned and ran Triple S Pier and Sportsman's Pier in Atlantic Beach. In 1987, Walter and Sylvia said goodbye to the beach and moved back to Kinston to work with his father, "Big Daddy."
Growing up in Kinston, Brooks attended St. Mary's Nursery School, Arendell Parrott Academy, and Ayden-Grifton High School. He was active in BSA Troop 41 at Gordon Street Church, a multi-sport athlete, and received the Presidential Service Award for his community service efforts. Brooks attended North Carolina State University and Majored in Political Science, Law and Theory.
His sights were set on law school, and he pursued that dream briefly. His heart, however, was always at home in the family business and in sales. His heart won, and since 2010 he has called Walter Poole Realty, Inc. home; serving in a variety of capacities.
Brooks obtained his Real Estate license in 2012 and enjoyed concentrating on the commercial/industrial development and leasing aspects of the real estate market. He always enjoyed residential real estate investment and this eventually led him to take a more active role in the residential market.
Family
Brooks is a resident of Lenoir County, where he enjoys raising his growing family – son Reaves and daughter Ophelia – with his beautiful wife, Amanda.
His children attend St. Mary's Nursery School and Arendell Parrott Academy. His family enjoys calling First Pentecostal Holiness Church home, but also loves attending 902 Church as well! He is an avid lover of outdoor life, and spends most of his free time raising his family to appreciate God's great creation – the outdoors.
"Brooks has a thorough knowledge of his job, communicates effectively, and is a pleasure to work with."
Kristy
"Brooks was always available when we had questions and we relied heavily on his knowledge and experience throughout the process."
Franklin
Looking to buy or sell a home in Eastern NC?

LET'S WORK TOGETHER